This is a cross-post from IndieDB!
Hi guys,
I've posted my last announcement a month ago, so it is really time to talk again! Unfortunately (as you can see), I absolutely failed in my original estimates about when I can give you my very next update. I'm really sorry about that, and I just really hope that the coming things will pay off for this as well.
I'm being late because how closely related are my systems in the game. For example, I've already added noise and heat. Heat is generated by hardware elements, while coolers can reduce it. And yeah… coolers often generate noise. But just imagine how many screens must be modified because of these two things? All of the lists, the hardware screens, the computer screens, research screens etc. And of course, techs are touched and the AI algorithms as well.
So, I just can't modify one of them and release it, I have to modify everything and put it out together.
And these are two smaller changes. The research three, the new research system, the new design system is much bigger than that. But I truly believe that with the modifications you will get a much more interesting and more detailed game core – so it does worth it.
I've learned from it. I won't promise new dates, haha! But I really wanna ensure you, that I'm still around and I'm working on Computer Tycoon in full-time. Okay… at least when I'm not moving to a new flat and I don't miss even my internet connection. In the last week I didn't have internet… guys it feels really bad not being able to communicate with ya!
I think most of you are interested in the visual things right now because everything else is laid out in the game's roadmap (feel free to check it out again) here:
So here are some pics for you! These are not in the game yet, these are only the assets that I and my friend are creating. Lately, he works a lot on Computer Tycoon. His name is Ede László, he made a lot of illustrations about the hardware elements of the game (follow him here: @ede_laszlo[www.instagram.com]).
But here are the pics, they talk instead of me…
So maybe as you remember, you start here in the garage: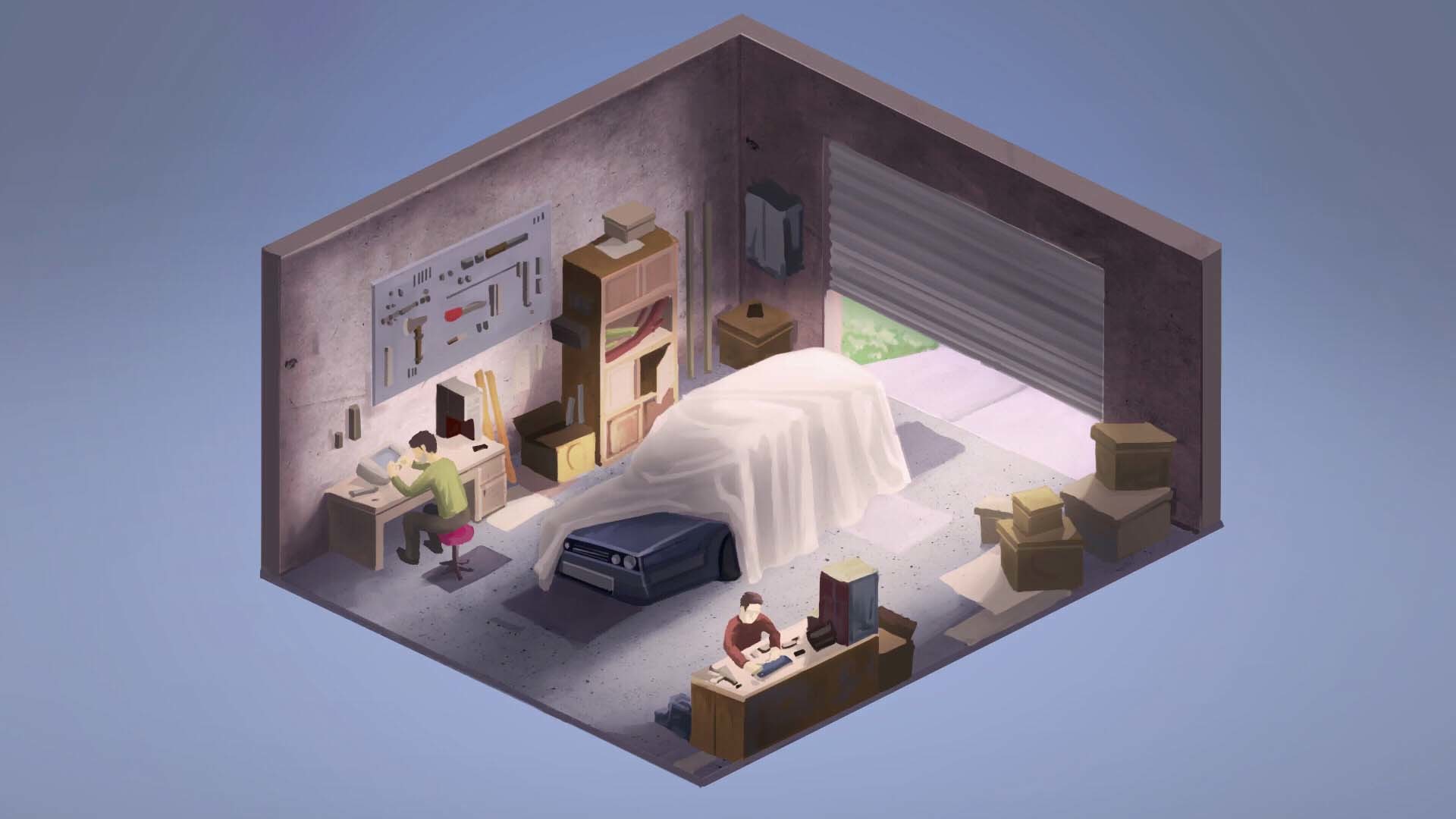 Then later you will move to a normal office as you create your first financially successful computers: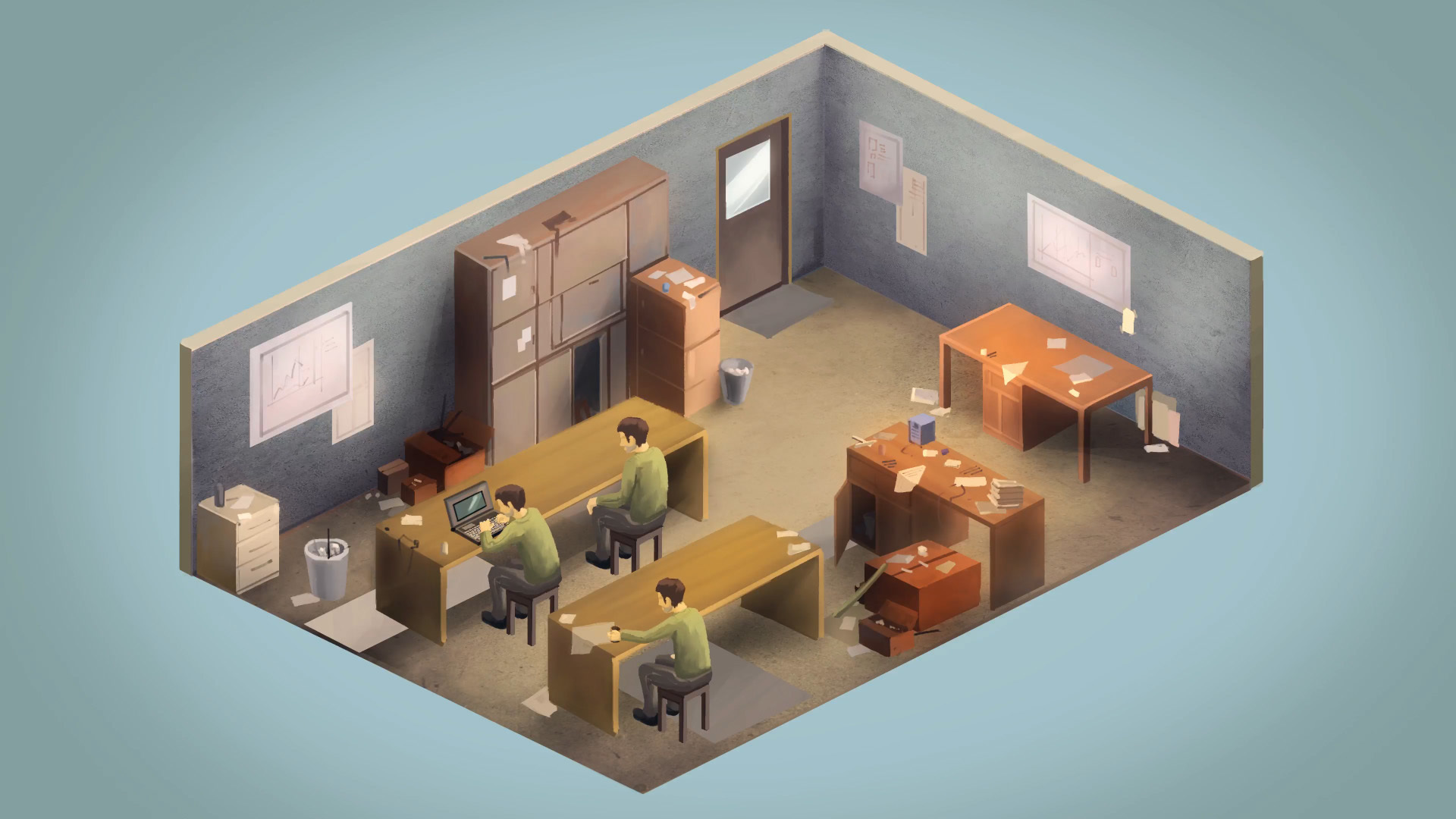 That will be the moment when I will open up you the world map as well… and you will be able to hire some more managers.
And the office will improve by time… as you would expect. But you will end up being here: Hey, I love sci-fi, how about you? 🙂
The guys you can hire are really not a focus of mine right now, it is much more a chill out activity of mine, but here is some more work in progress:








Maybe you'd like to see your computers in your offices, right? Well, you will (just as you can see it in the second pic of offices), but here they are:

I think these are some of the more interesting pics I can show you (meanwhile I don't wanna show everything of course, but you can see some more offices in my last post). Remember that my main focus is still the design and feature expansion of the game, but showing the new research list (that is just basically longer, has more content – and actually is not final) seems to be boring and uninspirational for now.
The game sold around 8500 copies in its first 6 months. That puts the game into the 1% of indie games on Steam with similar or better results, that is awesome, thank you, guys! Although still, I would highly count on you in spreading the game. Please mention it on your fav. forums and social media sites, because that means a lot for a solo indie dev like myself.
Feel free to text me on the steam forums or on Twitter! Have a very nice day, and love your computers guys!
Your friend,
Andris